PAYMENT OPTIONS ON BOOKING APPOINTMENT
Payment Options after booking your appointment:
You will have the option to pay at our room in Diep River, Cape Town.
We accept card, Snapscan and EFT payments.
Please note that for security reasons, we DO NOT ACCEPT CHEQUES.
You may also use this option to pay at the appointment.
---
DIRECT INTERNET / BANK TRANSFER (EFT) / BANK DEPOSIT
During the payment process you will receive the account information for the transfer. We will need to wait for your payment to reflect in our bank account before we can issue any receipt.
Once you've made your appointment, make your EFT or direct deposit within 5 working days.
Bank deposits can take between 2-5 working days before the money reflects on our system.
Please note we DO NOT ACCEPT CASH or CHEQUE DEPOSITS (These deposits will attract a R50.00 banking fee)
It is important that you use your ORDER ID number, so we can confirm payment of your appointment.
Payment can be made via internet/ bank transfer/ EFT at a Nedbank. Proof of payment must be emailed to us before your appointment will be confirmed. Email admin@crystalsheal.co.za
Account Name: – Thrive Coach; Account Number: – 1135689679; Branch Code:- 026209; Bank Name:- Nedbank Branch Name :- Constantia
Please remember: It's important that we receive your payment within five working days to avoid cancelling your appointment automatically.
---
SECURE CREDIT CARD PAYMENTS VIA PAYFAST GATEWAY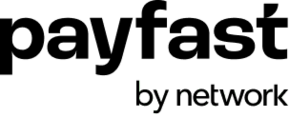 This method is mainly used for International Clients. We encourage South Africans to please pay via EFT.  If you choose to pay via PayFast the 4% transaction fees will be billed to you. PayFast, South Africa's Secure Online Payment gateway, is committed to keeping you and your information secure. Payments can be made with most credit cards. Please note that should you pay via this method , your appointment will only be processed after 48hours.
They have a multitude of checks in place to protect both buyers and sellers from fraudulent transactions.
They use Extended Validation SSL with 256-bit encryption. Only two of the four major South African banks use this, the highest, level of encryption currently available.
3D Secure is in place for all credit card transactions over R1000.
All sensitive info is encrypted within our own database.
They run penetration testing on their system on a weekly basis to look for vulnerabilities. They are only required to do it once every three months, but they run it every week.
Their entire site, blog and help site are served off secure servers, making it harder to perpetrate phishing attacks.
---
PAYMENT VIA SNAPSCAN
Proof of any SnapScan payments must be emailed to us before your appointment will be confirmed.
Email admin@crystalsheal.co.za.
---
CANCELLATION POLICY
A cancellation fee of up to 100% (of the cost of the treatment) may be charged on bookings cancelled less than 24 hours before the appointment time. Advance payment for any session or workshop is non-refundable and non-transferable under any conditions. 
---
Should you have any questions, please do not hesitate to contact us via email admin@crystalsheal.co.za